Dreamandawake is a platform for the rejuvenation of second-hand or otherwise discarded dresses. What was initially a spontaneous selection process that occured during global travels a collection has been gathered. An eclectic collection that shone a light on the worlds diversity of fabrics and design. There is no focus on special brands or eras, instead each dress has been selected for their ability to trigger ideas and spark imagination.

Today most of these dresses can be found in the dreamandawake studio in Catalonia Spain. Here they have been cared for, numbered and organized into the archive Not just a number. This platform aims to preserve and share some of the memories of the dresses. This with the aspiration to let these, as well as other pre-loved dresses out there live on a little longer.
The dresses
The one-off pieces tend to be between 20-60 years old. They exist in one size and shape only. For some dresses, their features have been slightly amended into a more comfortable or somehow contemporary feel or design. Others, have remained similar to how they were found.
The materials
The materials vary enormously. From 100% cotton fibres to polyester or wool blends. Based on the way that the textile fibre was produced, the following categorisation has been made:
Natural cellulosic | NC
Refering to materials made from for example cotton or linen.
Natural protein | NP
Materials made from fibres taken from the animal kingdom, for example wool or silk.
Manufactured cellulosic | MC
Regenerated fibres that has been made from plant based materials. For example different kinds of rayon (viscose, modal and lyocell).
Manufactured synthetic | MS
Fibre that has been made from raw materials such as petroleum based chemicals. For example polyester, acrylic and nylon.
Blend of any of the above mentioned.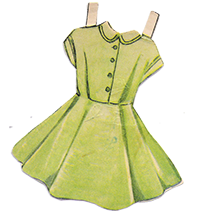 The archive
This collection of dresses started in Sweden where I as a ten year old went on family outings to different second-hand markets every Saturday. As I grew up I carried on with this interest of the old and the used as I explored the new and unknown. The many kinds of fabrics, shapes and patterns fascinated me and little by little I started to gather second-hand dresses from the places I lived in or visited. Today the collection holds a large number of dresses that in one way or another caught my attention at different moments. These make up the archive Not just a number.

The gallery
Once in a while some of the dresses have become part of collaborative projects. Here photographers and artists have complete freedom in how they chose to interpret the dresses as they create their own story while breathing new life into the garments. The story then becomes a memory of the dress, a moment made to always stay available in the gallery.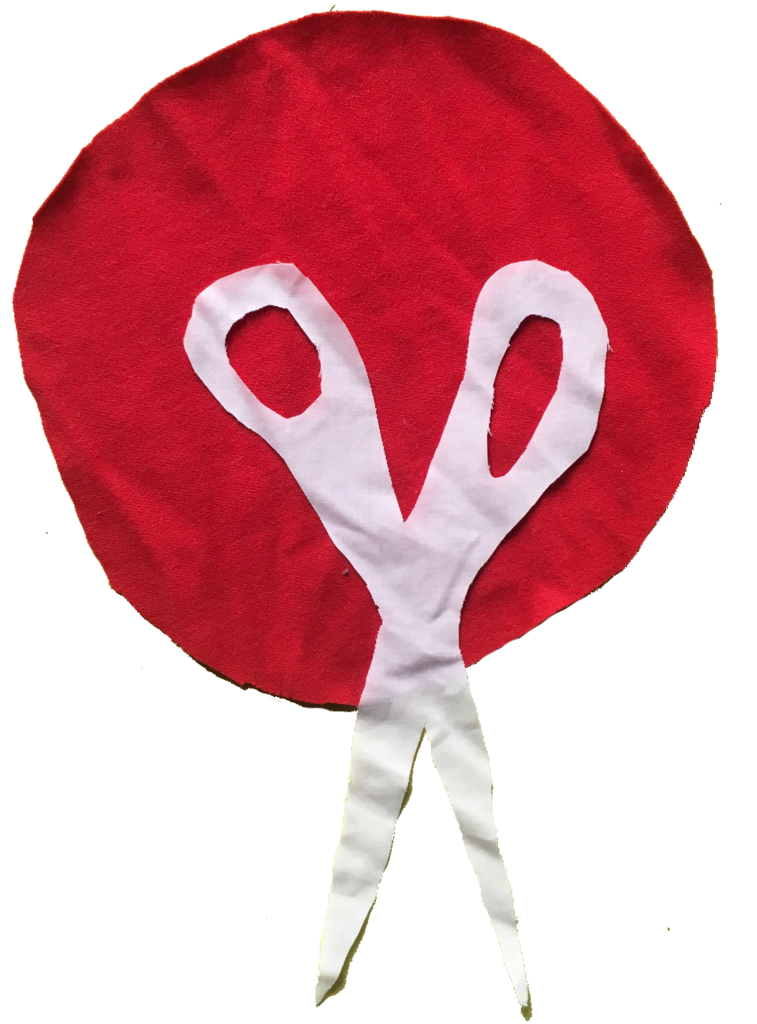 Installations: exhibitions & workshops
Dreamandawake has since its conception in 2007 organized and curated exhibitions with the photographs that have been made of the dresses. in some cases these exhibitions developed into practical and hands-on installations. A workshop element was introduced in 2010 which then became a traveling installation "The Life of a Dress". The aim of this project is to take the theme of the rejuventaion of dresses one step further and share it with those interested in joining in. The Life of a Dress grew with the places and people it met, from Mozambique (2010, 2013) to Mexico (2012), to became the foundation for my PhD "Redesigning Together: Relearning Roles and the Value of Materials in the Overproduction of Fashion" (2018). More information can be found here: www.thelifeofadress.com
The shop
A selection of dresses from the collection are available from the online shop. It is important to to make it clear that the dresses are all second-hand and have been pre-loved. Although many are in excellent condition, they are not new. Some have been loved more than others and may show signs of this, but if there is an outstanding flaw, this is mentioned in the description of the dress.